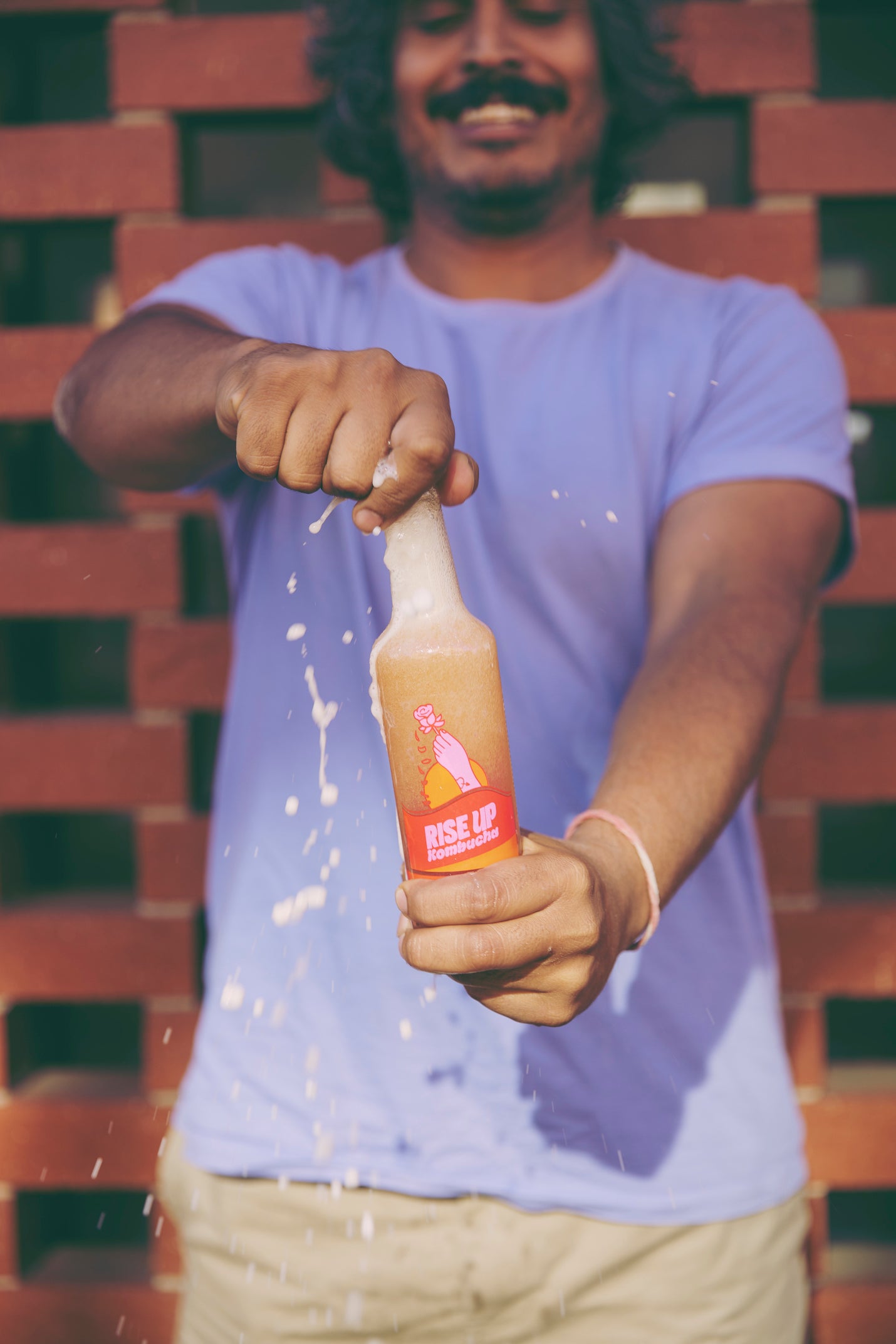 About the Booch
Fermentation is every day magic. Transforming simple ingredients into a complex world of symbiotic interconnectedness!
Take a peak inside the brew jug.
Taste the magic!
How to brew kombucha!
Check out the step by step fermentation process
Taste for yourself!
Rise Up is dedicated to brewing authentically & transparently. Each bottle is brimming with vitality & real, raw probiotics.