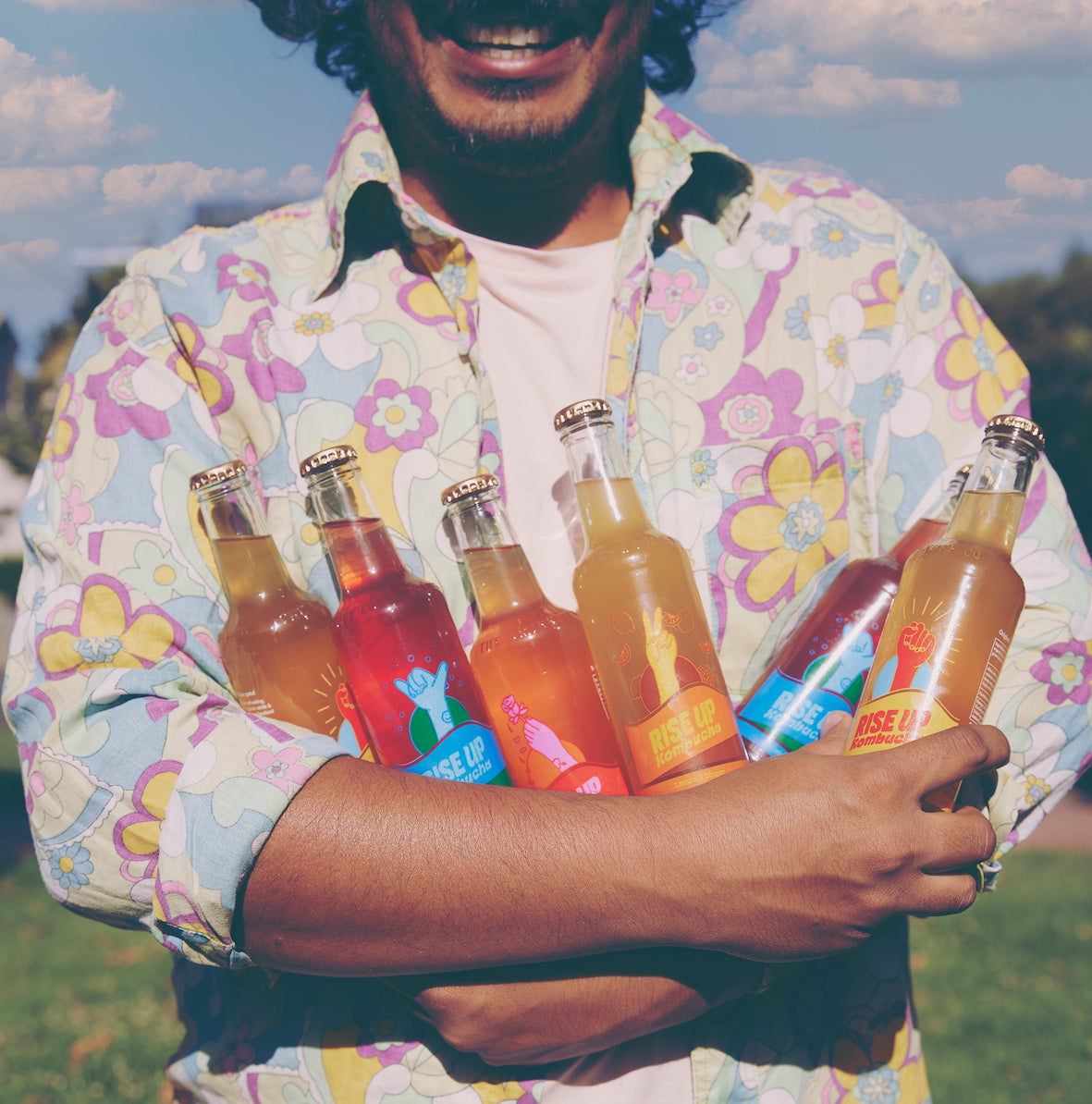 Revolution takes guts.
Naturally healthy, fizzy, probiotic drink to balance your gut and inspire a revolutionary spirit.
Buy now
Drink up & Rise Up!
A balanced gut is the foundation of a healthy body, vibrant mind & revolutionary spirit.
These days, however, gut health doesn't come free. We must intentionally restore beneficial bacteria to bolster our microbiome. Only then will we have the vitality for necessary change!
Join the revolution
Naturally fizzy

Carbonation is the result of living yeast eating sugar. At Rise Up, it happens naturally, in the bottle, forming a uniquely satisfying fizz.

Panchgani brewed

We love Panchgani, who doesn't? Cool mountain air, nature abound. Come have a taste of the Rise Up life by visiting our brewery at The Odd Gumnut, Panchgani.

Real probiotics

Brewed authentically with a living SCOBY, beneficial bacteria and yeast produce a naturally healthy probiotic drink, alive with organic acids & probiotics. Drink up and Rise Up, cause revolution takes guts.
Proud ethics

Intentional supply chains ensure that farmers, families & communities are supported. We work with suppliers as committed to sustainability as we are.

Zero waste

We're earth-loving entrepreneurs and practice what we preach.  We package in glass & cardboard, use return logistics, brew waste free and passively, not reliant on external heating or cooling.

Smashes hangovers

Post workout. Post heavy meal. Post big night. Smash a chilled Rise Up, maybe 2, and she'll be right, mate.
First time with Rise Up?
Try our sample pack for 4 bottles of our favorite flavors.
Next delivery to Mumbai, Panchgani & Mahabaleshwar and standard delivery to Pune.
Shop now